A CUT ABOVE
Many will call it an icon. Only one will call it home.
Created to international standards, this palatial penthouse is a home of unsurpassed vision and true rarity.
LIVING AND LOUNGE AREAS
In its scale, amenity and iconic design, The King Penthouse is a very special residence. The panoramic outlooks give the feeling of approaching Sydney by plane, inviting in endless views and abundant natural light.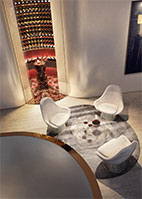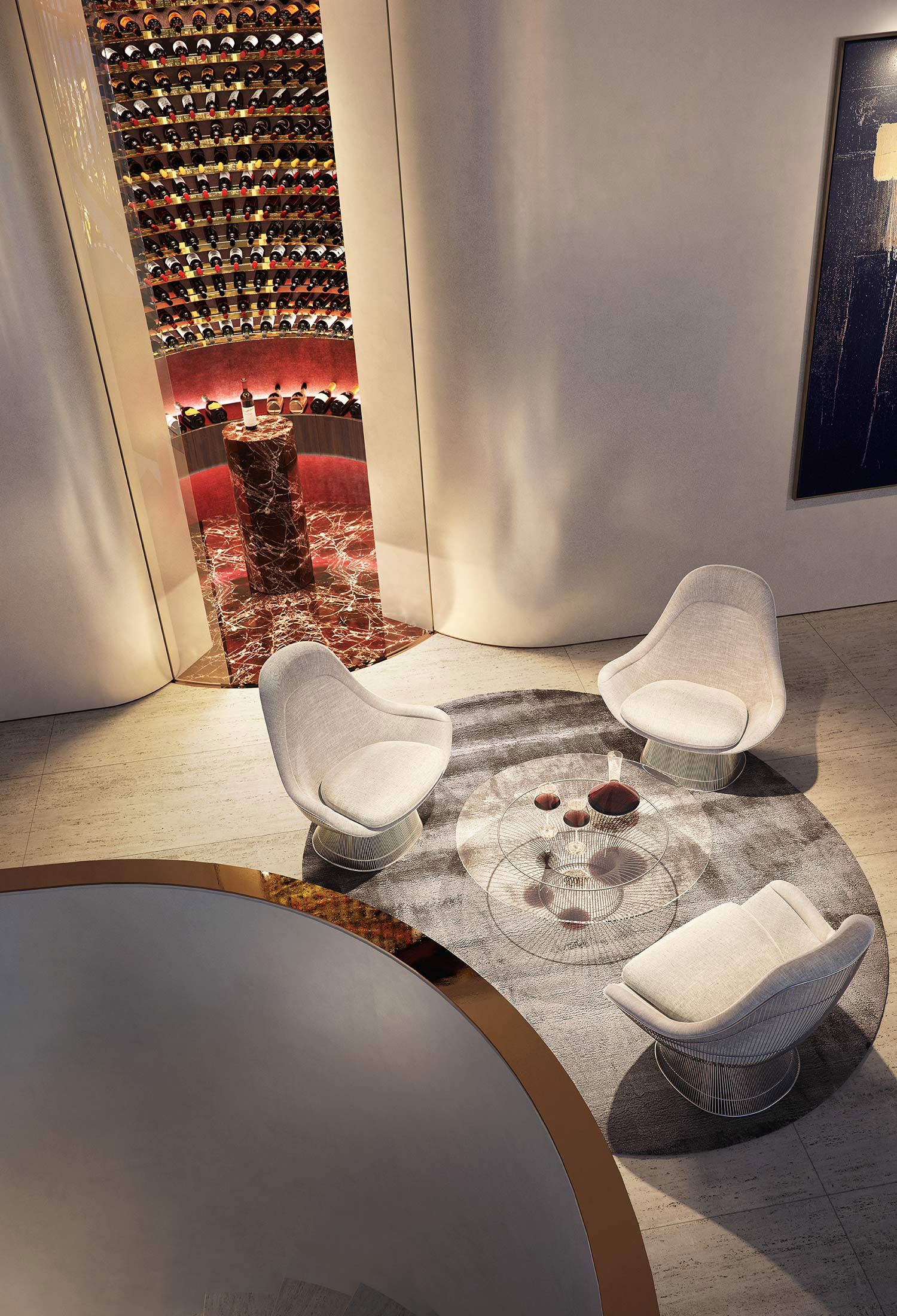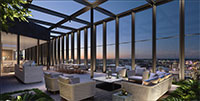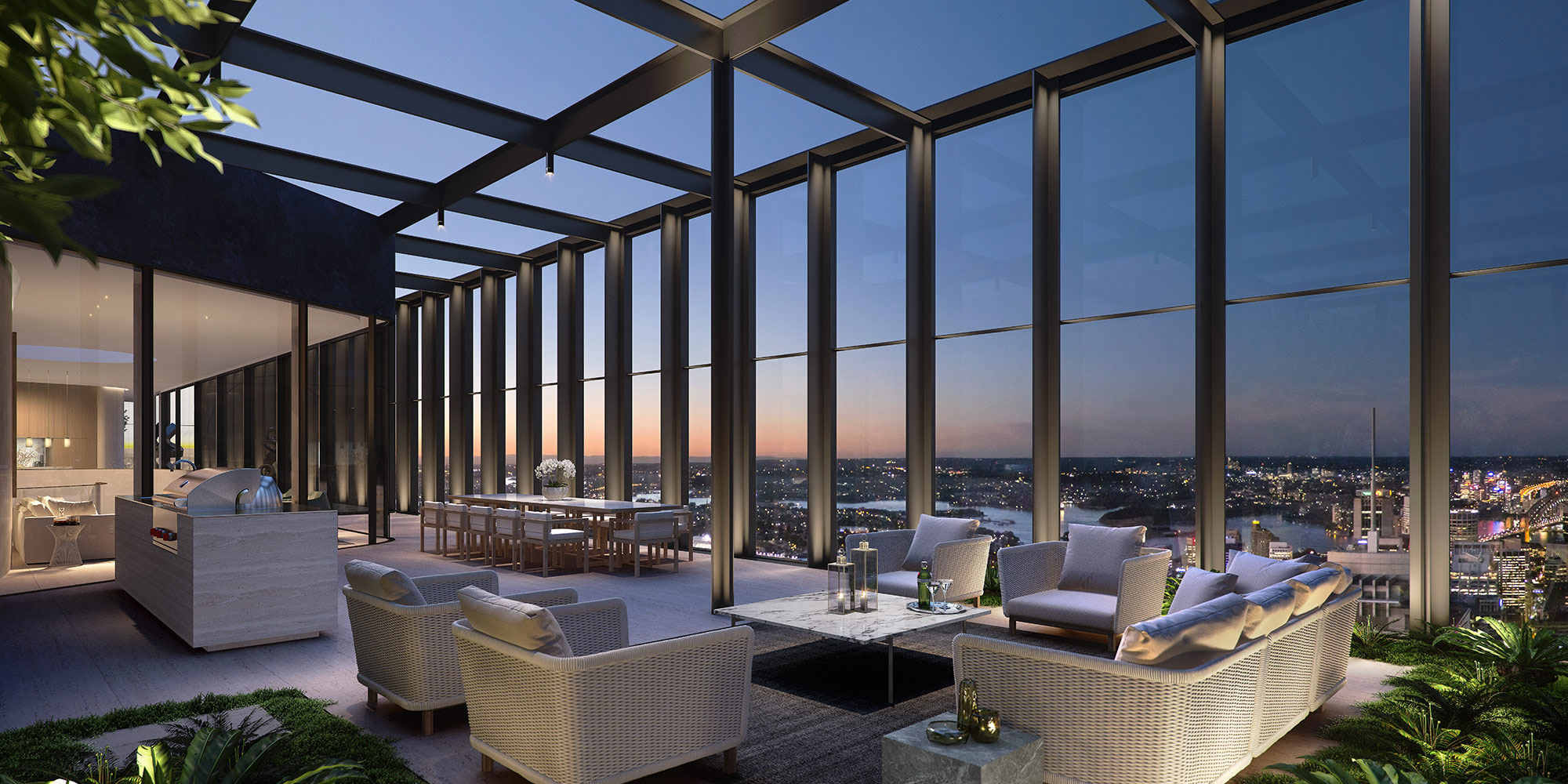 Every detail has been sculpted to perfection for the ultimate expression of sophisticated living.
REFINED &
ELEGANT COMFORT
The creators of this masterpiece penthouse know that true luxury goes beyond grand gestures. From the sweep of a room to the feel of a drawer, everything you see and touch is beautifully and expertly crafted, like a precision-cut gem.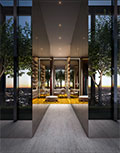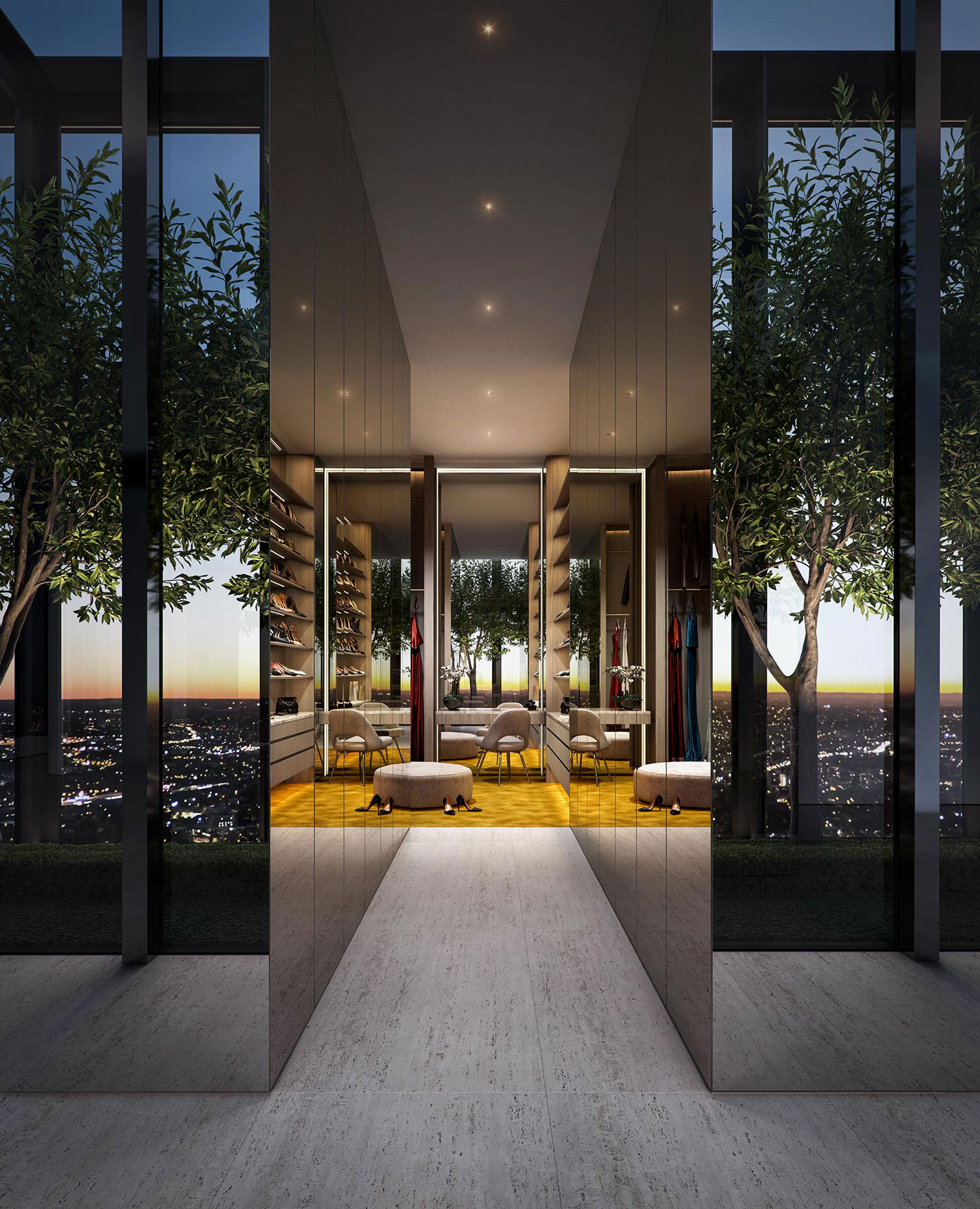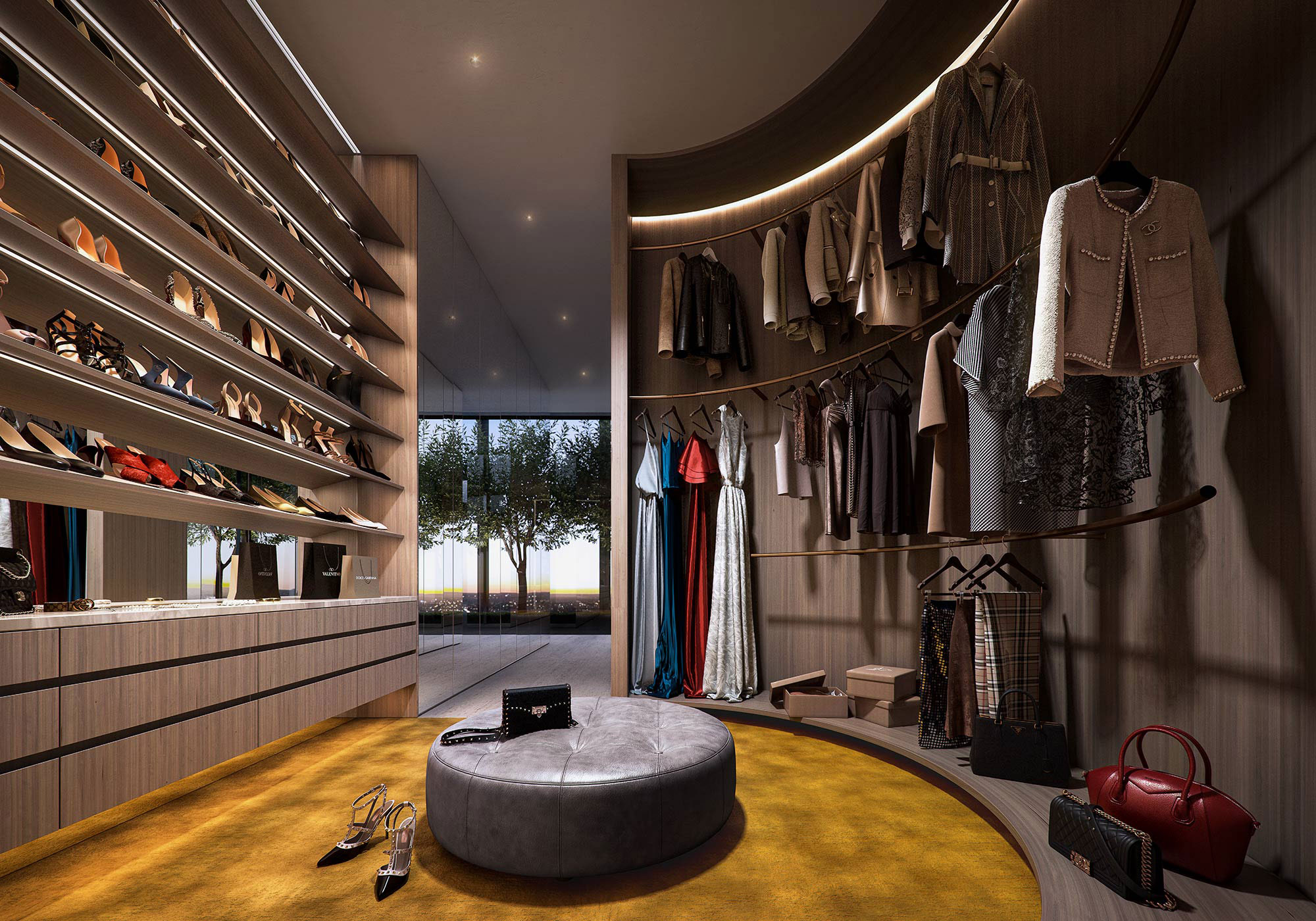 WALK-IN WARDROBE
An opulent dressing room opens to reveal handsome timber-panelled interiors with wide drawers and open display shelving for all your finery, handbags, watches, belts and scarves. The pale gold carpet that flows like silk underfoot is an exquisite touch.
LUXURY
LIVES HERE
Be inspired by the cultured materials and glorious space, which combine to create a sense of relaxed formality.
BATHROOM
Cloaked in emerald green marble and immersed in views, the serene grandeur of these extraordinary bathing spaces creates a luxurious sanctuary and antidote to the distractions of city life.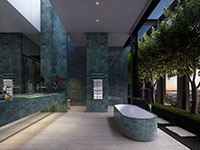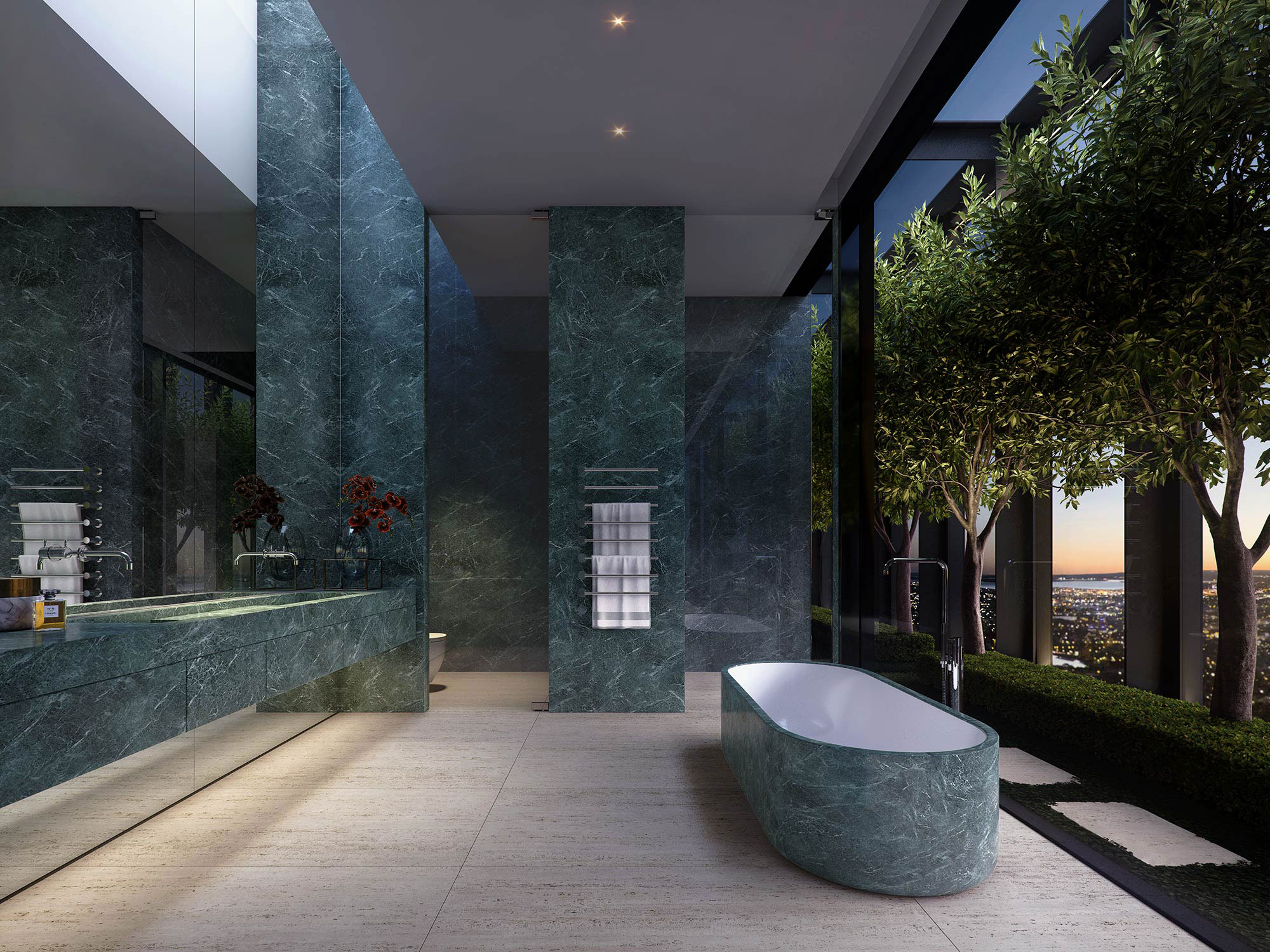 SPA
Indulge in a restorative dip in your custom-made travertine spa and find space for quiet reflection, surrounded by the King Penthouse's lush terrace gardens. Allow yourself a moment to breathe in the atmosphere and re-engage with mind, body and spirit.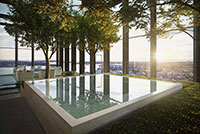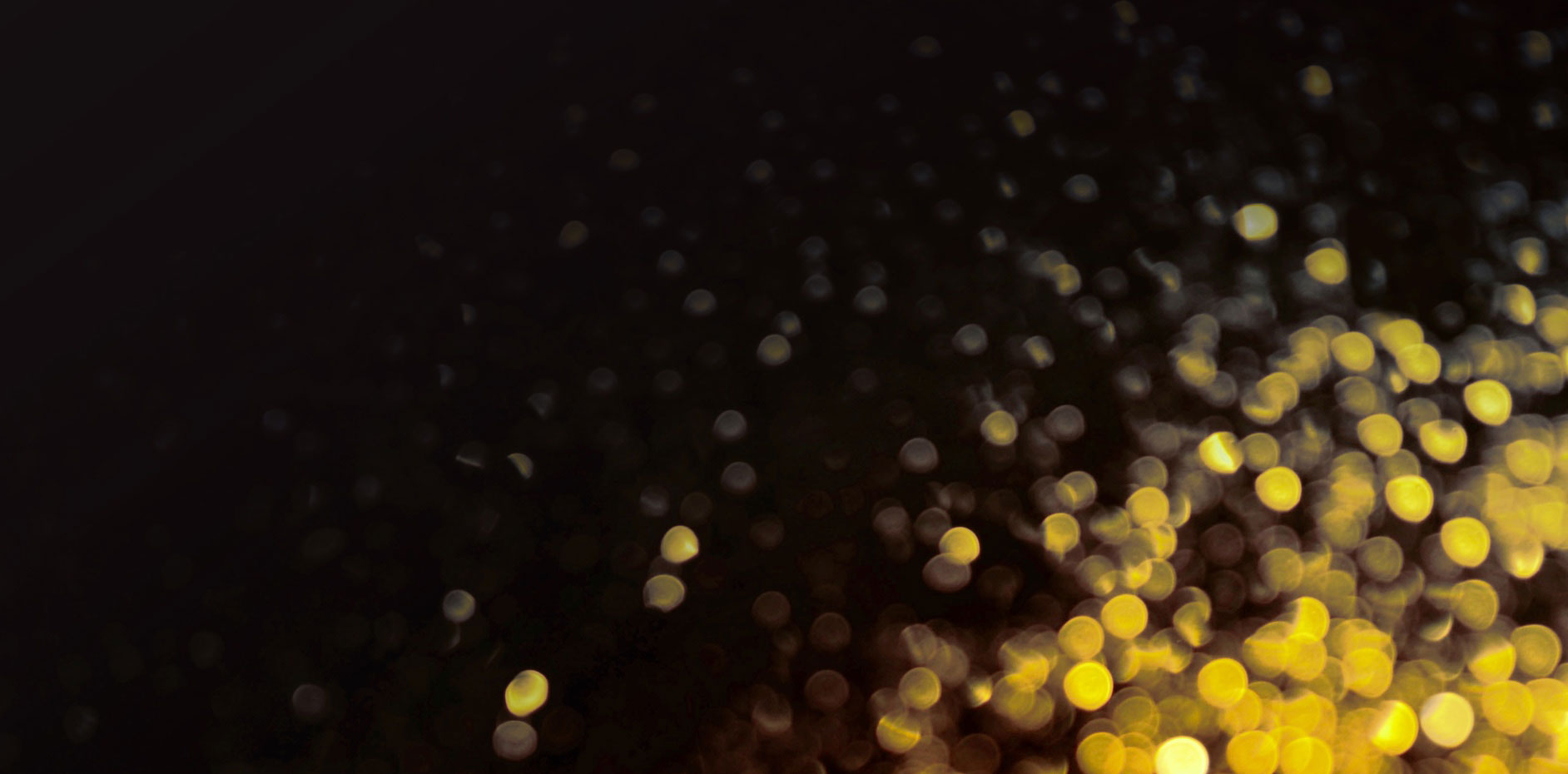 INSPECTION BY
APPOINTMENT ONLY
A selection of 1, 2 & 3 bedroom luxury apartments, spectacular penthouses and the one-of-a-kind King Penthouse.
Please call

1800 388 788 (AUS)